About us
The common way of construction
In this case, you organise the work of the contractors and you are responsible for each intermediate step. Apart from causing you headaches, you also pay for all mistakes made during the planning stage of the project or as a result of communication lost between different project partners.
Small mistakes cost a lot…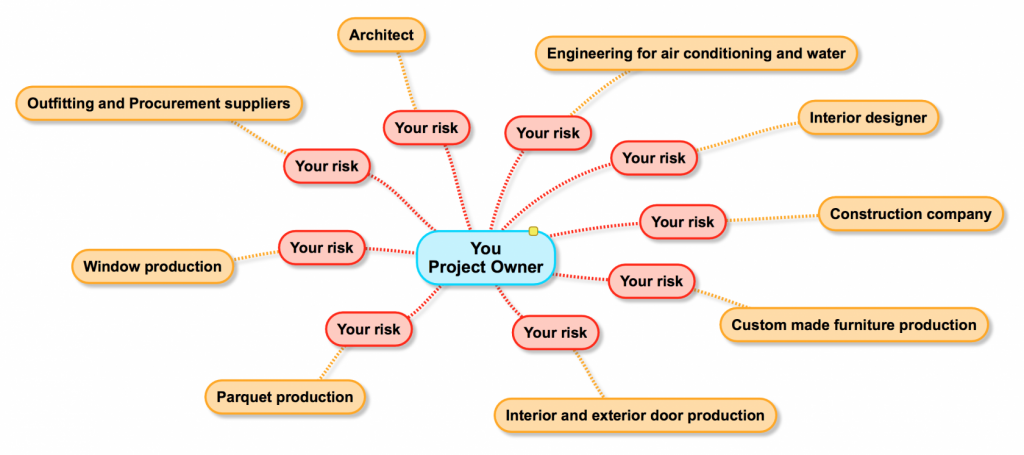 AFA Group Design & Build
In this situation, AFA Group as the unique contractor assumes all responsibility for your project and represents your interests during the duration of the project. We control all project team members during the duration of the project as well: Architect, designer, engineering department, construction workers, the production of custom made furniture and outfitting deliveries. We ensure that everyone has and uses the same information and the most up-to-date drawings. This detailed supervision permits the carrying out of your projects on time, within the planned budget and with the highest quality, which you expect and deserve.
In this way, you control the project rather than the project controlling you.